After six years of the Mystery at Quilters' Lane we are ringing the changes and creating a brand new adventure.Come along with me as I lead you gently into new uncharted territory!
FABRICS ARE PRECUT
THREE SIZES :
SMALL: 54" x 72" $35 per month
QUEEN: 85" x 88" $49 per month
KING: 103" x 104" $65 per month
We have increased the quilt sizes so they will be really practical for standard NZ mattress sizes:
CHOICE OF COLOURWAYS - Based on some of our favourite fabric designers' ranges
TEN MONTH PROGRAMME STARTS FEB 2019
DESIGNED IN NEW ZEALAND by Sheila Christensen
POST/COURIER OPTION - add $5 per month (NZ only) PLUS $3.60 for rural delivery.
Share postage - we can include up to five packs in a group posting for the same cost.
Overseas shipping also available.
PRIVATE FACEBOOK GROUP
Note:
This Mystery is different to the 'Stratford' Mystery that will be offered by Cotton Cuts (USA), The Passionate Quilter (Australia) and Simply Solids (UK).
'Stratford' is one of my 'Classic' Mysteries, but here in New Zealand we are doing something new this year!
2019 Mystery Quilt Details:
1. The colourways will be on display in the shop and online from December 1st 2018 (there may be sneak peeks of some beforehand!)
2. Enrollments will be open from 1st December until 31st December.
3.To enroll you need to complete a form and pay the deposit of one month's payment plus any postage.
4. Enrollment can be done in three ways:
-- come into the shop
- order online
- phone 06 370 9400
ENROLLMENTS ARE NOW OPEN - CLICK HERE TO COMPLETE THE FORM
Mystery 2019 starts on February 2nd 2019. We are having a starting day where you can come and sew your first block.
Take a look at some previous Mysteries designed by Sheila:
2018 'Pastures New'
Double - Portofino
Single - Cork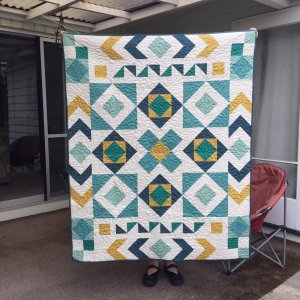 2017/18 'Through the Garden Gate' (run by Cotton Cuts only)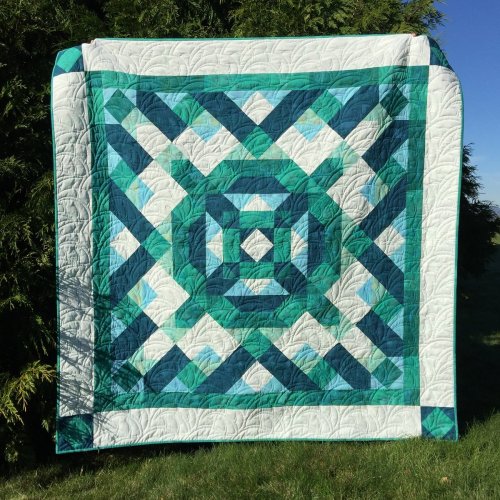 2017 'All Aglow'
Double - Cape Cod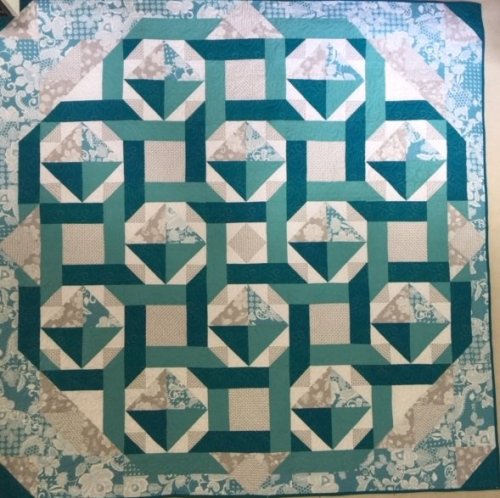 Single - Sugared Almonds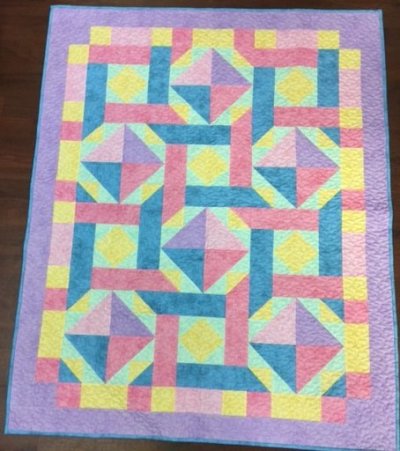 2016 - Aurora (pattern now available)
2015 'Flying around the Square'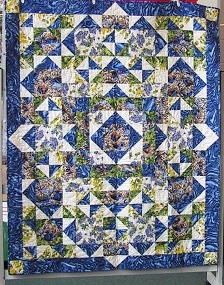 A Sample of the 2013 Mystery quilt - this colourway is called Chatham Island Iced Tea
....and two of the 2014 colourways - Jungle Fever and Summer Daze